Kathy Ramsay - Dick's Yard (Bow River Country) - 90 x 90 cm - 387/18 (sold)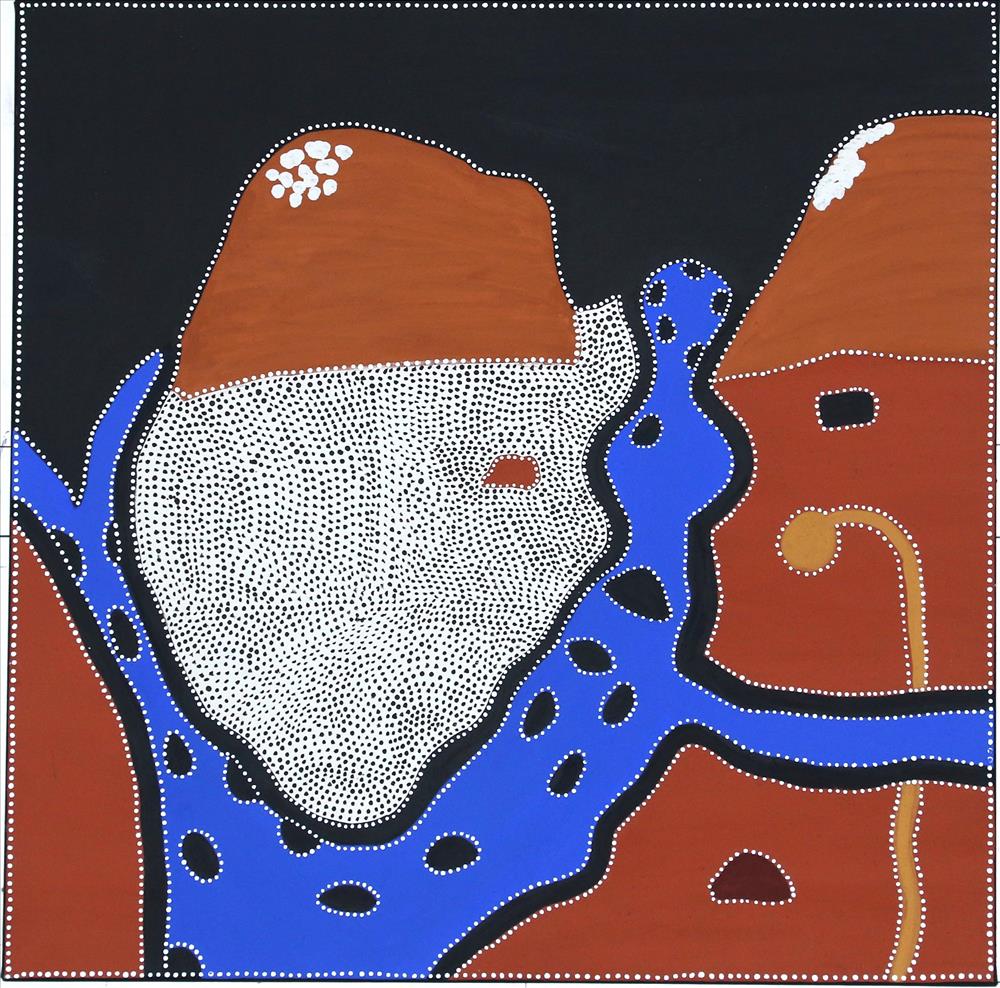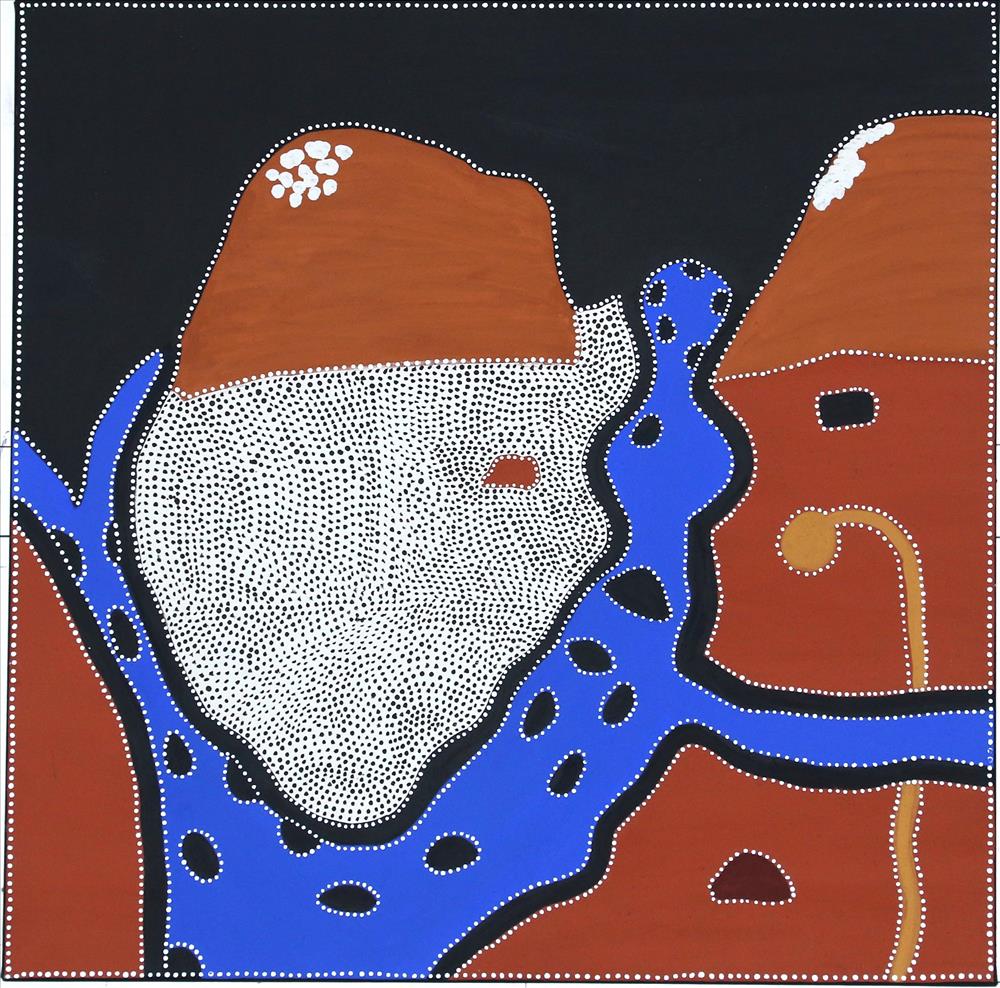 Kathy Ramsay - Dick's Yard (Bow River Country) - 90 x 90 cm - 387/18 (sold)
Titre de l'œuvre : Dick's Yard (Bow River Country)
Artiste : Kathy Ramsay (1965)
Format : 90 x 90 cm
Provenance et certificat : centre d'art aborigène de Warmun
Référence de cette peinture d'art indigène d'Australie : 387/18
© Photo : Aboriginal Signature Estrangin gallery with the courtesy of the artist and Warmun Arts.
Explication sur cette œuvre d'art Aborigène :
This place called Dick's Yard (Bow River Country).
My grandmother Peggy's first husband name Jacky Nicolson ran over this hill because gardiya (White people) was chasing him, he ran away safely other wise he could've been shot he had some sought of trouble with the law.
Vendue