Ms P. Thomas - Nigamany (The Water Goanna Dreaming) - 135 x 122 cm - JA077/00 (sold)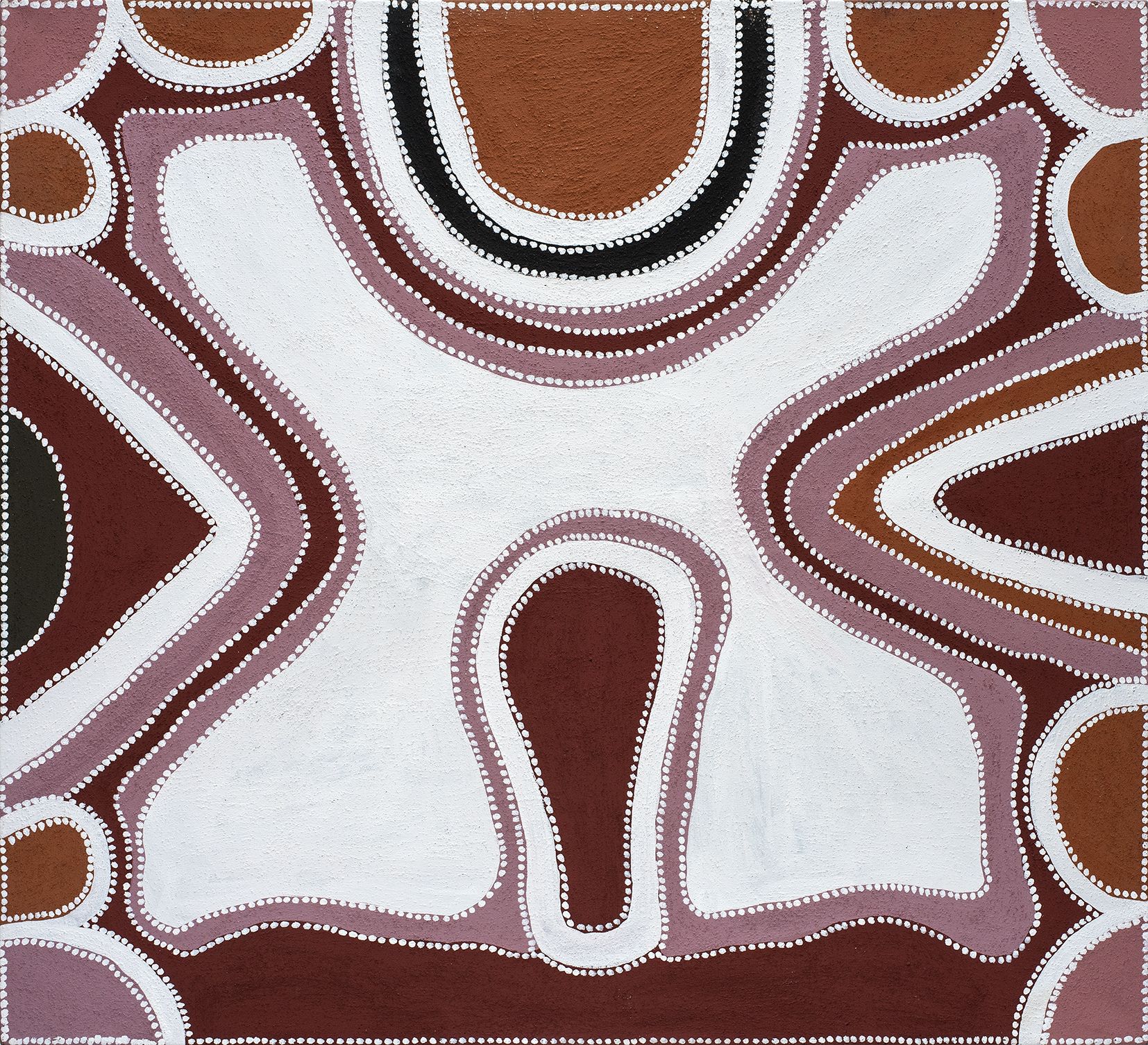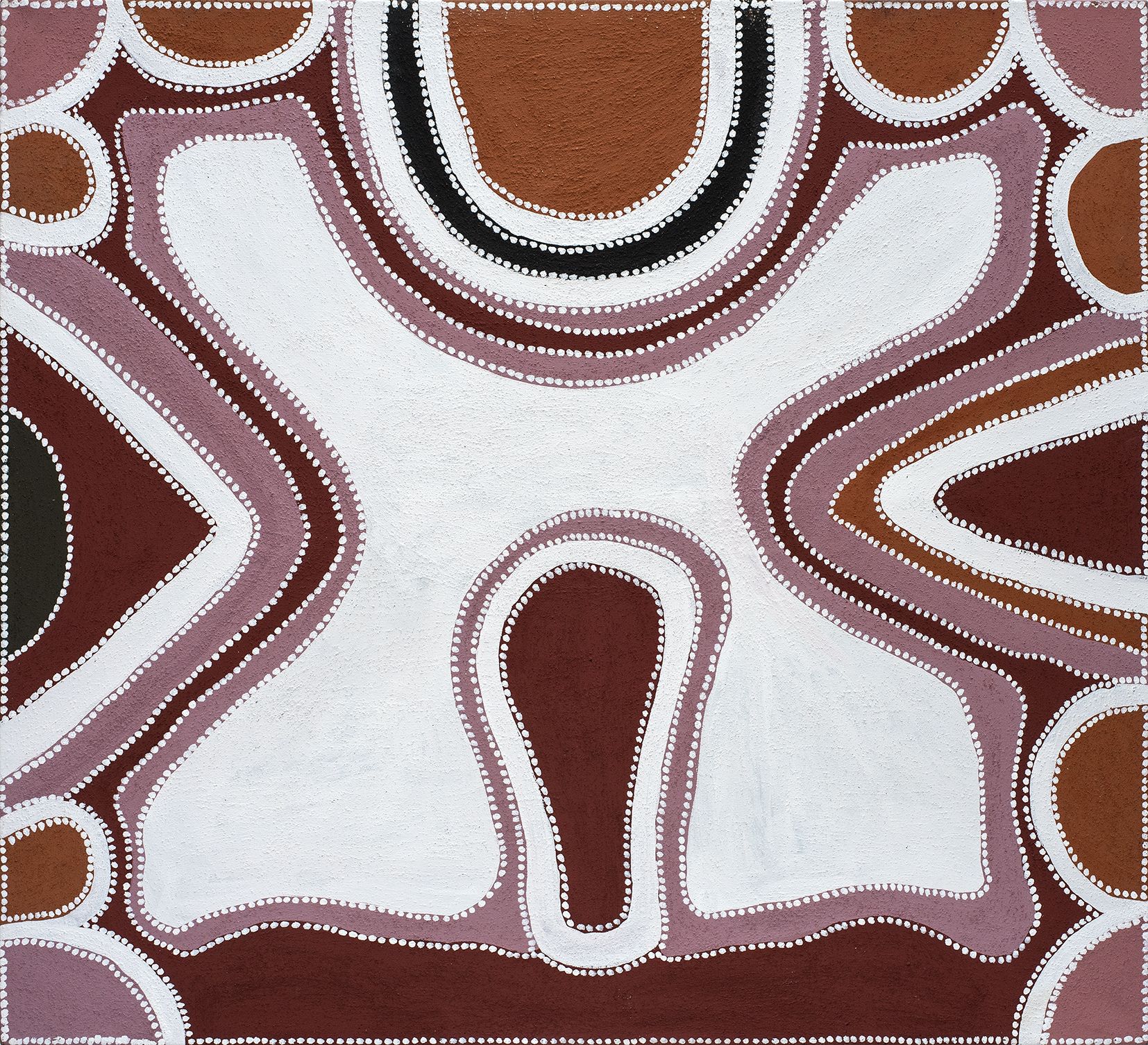 Ms P. Thomas - Nigamany (The Water Goanna Dreaming) - 135 x 122 cm - JA077/00 (sold)
Titre de l'œuvre : Nigamany (The Water Goanna Dreaming)
Artiste : Ms P. Thomas (1940-2018)
Format : 135 x 122 cm
Provenance et certificat : centre d'art aborigène de Warmun - Jirrawun
Référence de cette peinture d'art indigène d'Australie : JA077/00
© Photo : Aboriginal Signature Estrangin gallery with the courtesy of the artist and Warmun Arts.
Explanations related to this Aboriginal painting :
Big one wigamany [water goannas], you can see im la mernda tree gulurrugu la gorge. When they see anybody coming they jump la water'. This place is close to the Boil Dreaming site. It is a deep gorge where many water goannas are found. They lie in the paperbark trees at the top of the gorge. When they hear people coming they jump down into the water.
Vendue