Jakayu Biljabu - Nyilangkurr Claypan (close to well 25) - 91 x 61 cm - (sold)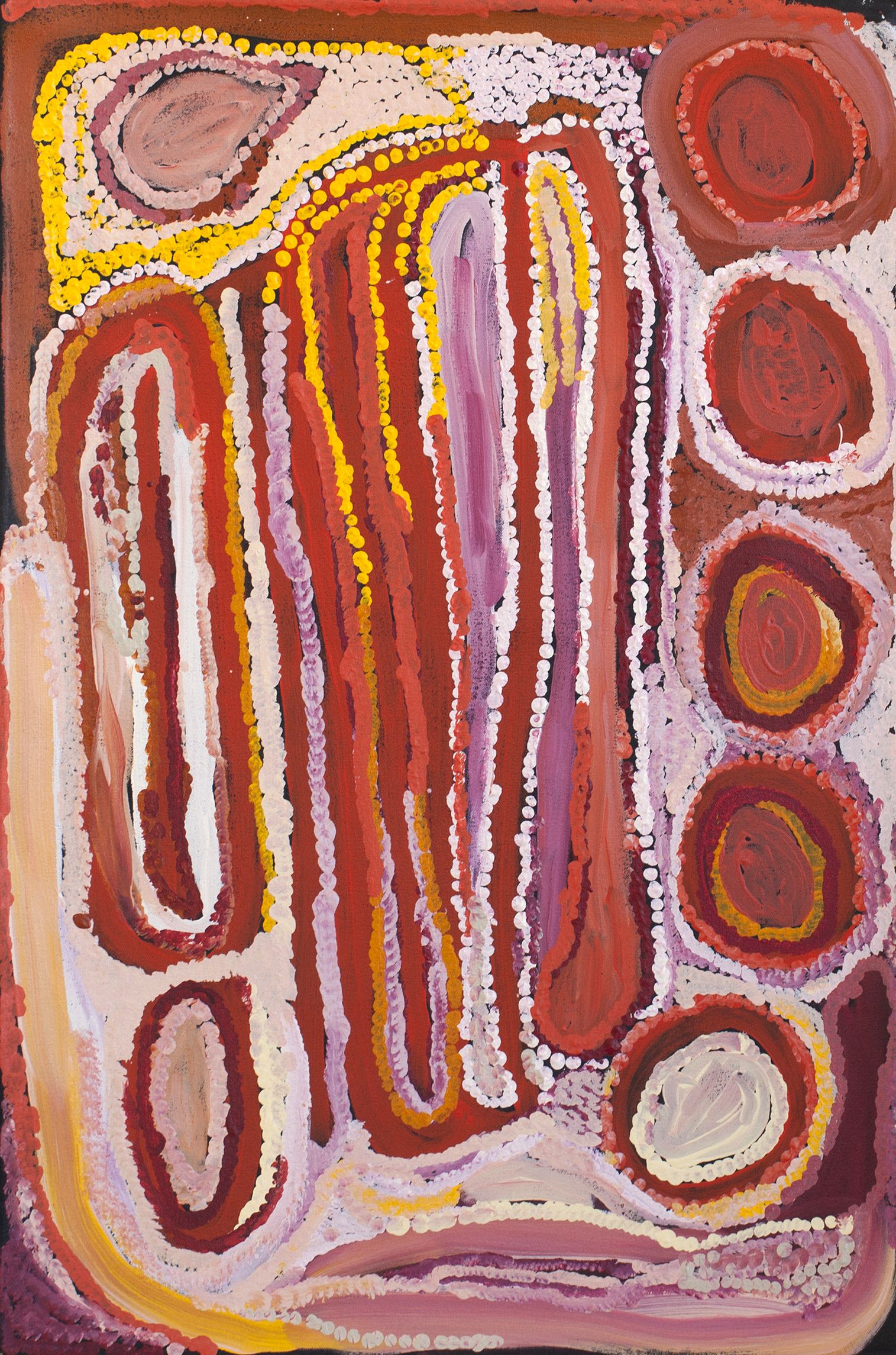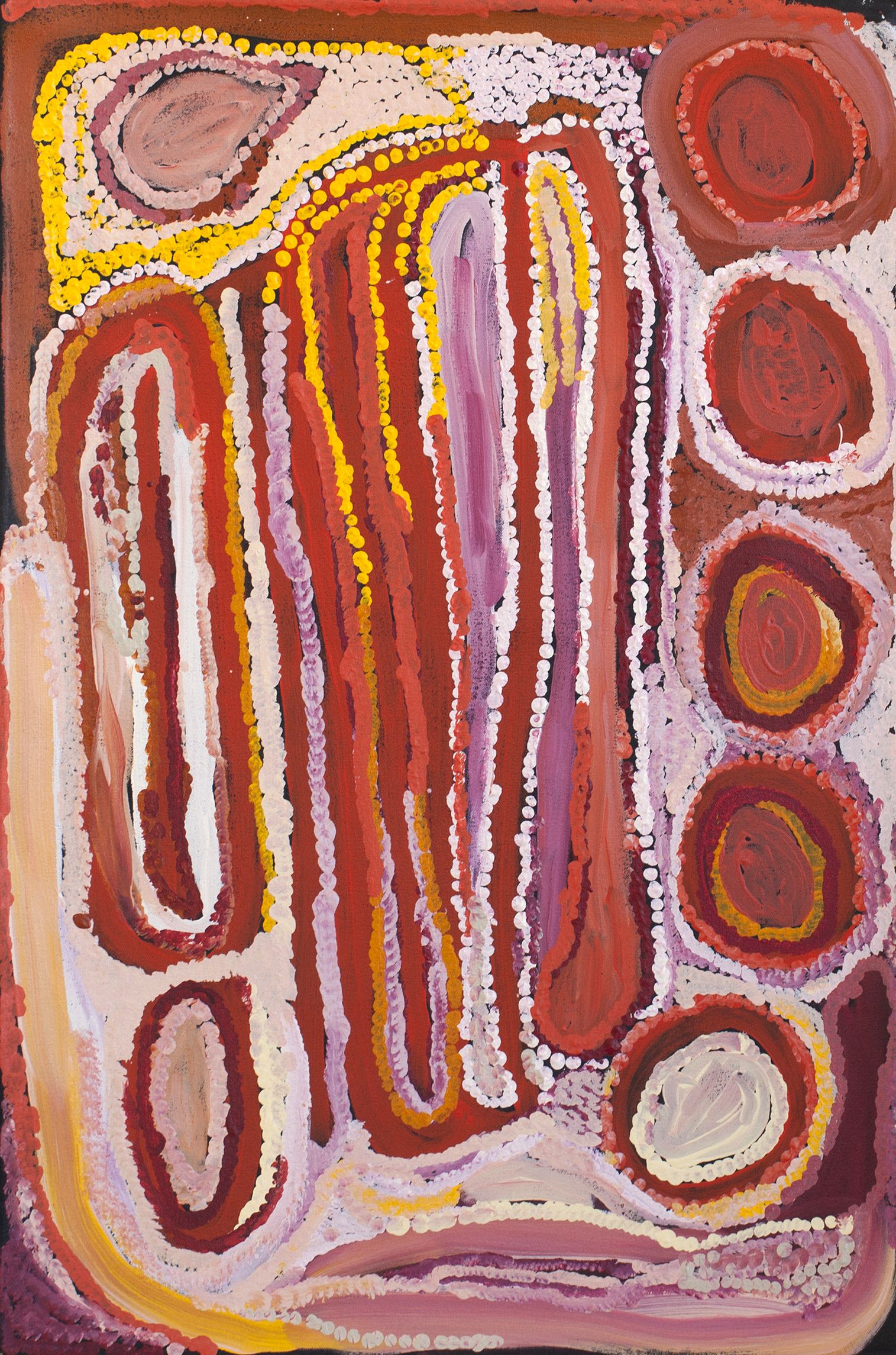 Jakayu Biljabu - Nyilangkurr Claypan (close to well 25) - 91 x 61 cm - (sold)
Artiste : Jakayu Biljabu (1936)
Titre de l'œuvre : Nyilangkurr Claypan (close to well 25)
Format : 91 x 61 cm
Provenance et certificat : centre d'art aborigène de Martumili
Référence de cette peinture : 16-502
Explications pour cette œuvre :
This painting portrays Nyilangkurr claypan, an important ceremonial site and a very significant site for Jakayu. This is her mother's ngurra (home Country). It lies close to Wantili [Well 25], another important lyinji (clay pan).
A prominent landmark at the site is a large yapu (hill or rock) on the edge of the claypan, formed in the jukurrpa (dreamtime) story for this area. In
this creation story, the world was dark in the beginning, and people were like rocks, with no arms or legs. As the story goes on the sun comes up and lifeforms become increasingly complex while particular features in the land are created.

Jakayu grew up primarily in the Pitu and Wantili areas, but travelled with her mother and father to Nyilangkurr later in her childhood. Close to these sites is Yilkarr, Jakayu's father's resting place. Between Yilkarr and Nyilangkurr are three large tali (sand hills) and a salt lake.
The painter primarily paints her country around the Canning Stock Route. In the Pujiman time (Bush days) the artist travelled with her family through the land collecting wiylki (seeds) just as the Minyi Puru (Seven Sisters) did in the Jukurrpa (Dreamtime). Now they collect grass for baskets as well, Puntayarra and Minarri are two of the names for grasses that the artists use to make baskets. Some of the special places the grasses grow in the artist's country are Wangkakarlu, Turngul, Matilirri, Wantili, Nyilangkurr and Warrki.
© Photo : Aboriginal Signature Estrangin gallery with the courtesy of the artists and Martumili