Lawrence Pennington - Mitunya Dreaming Time story - 75x60 cm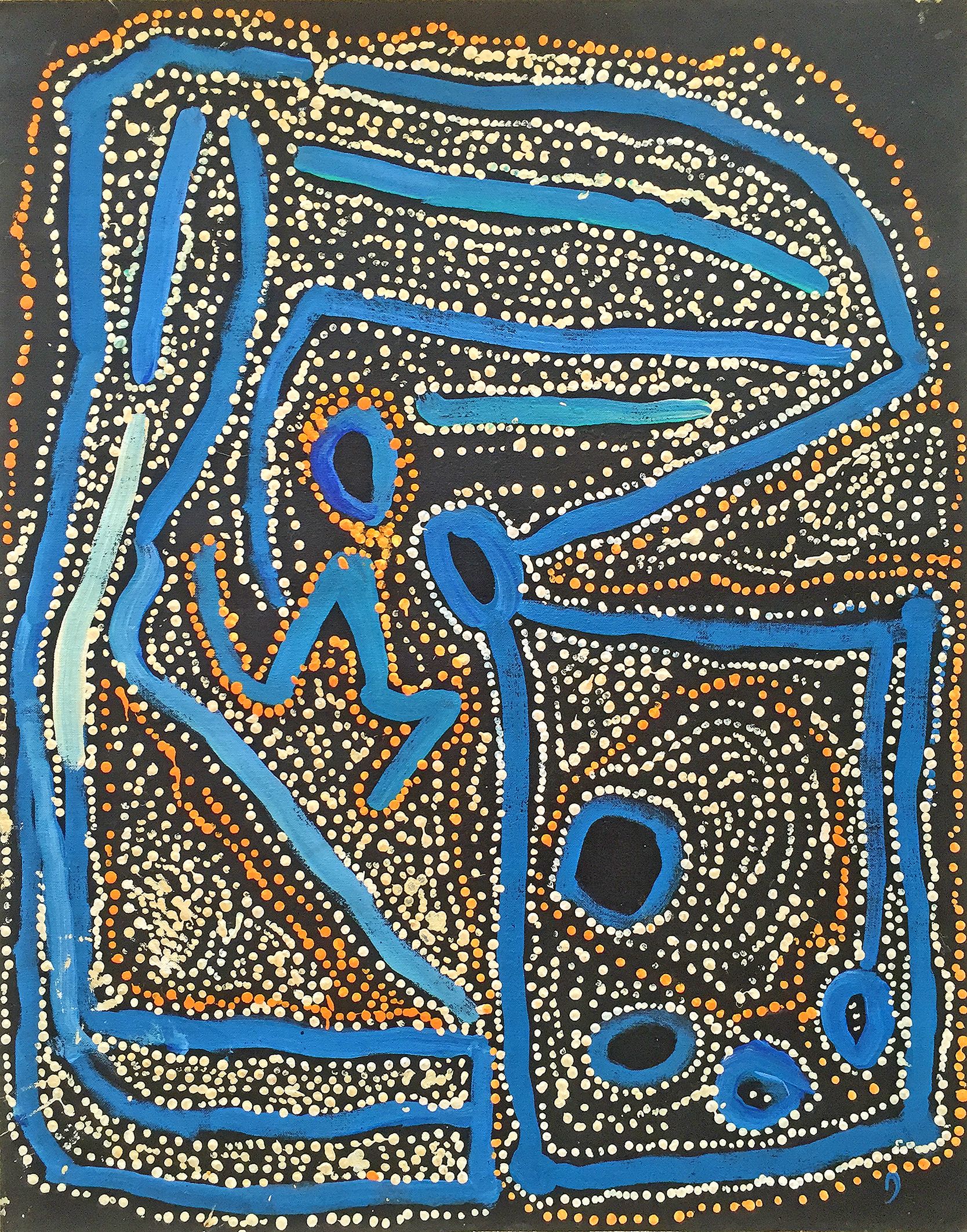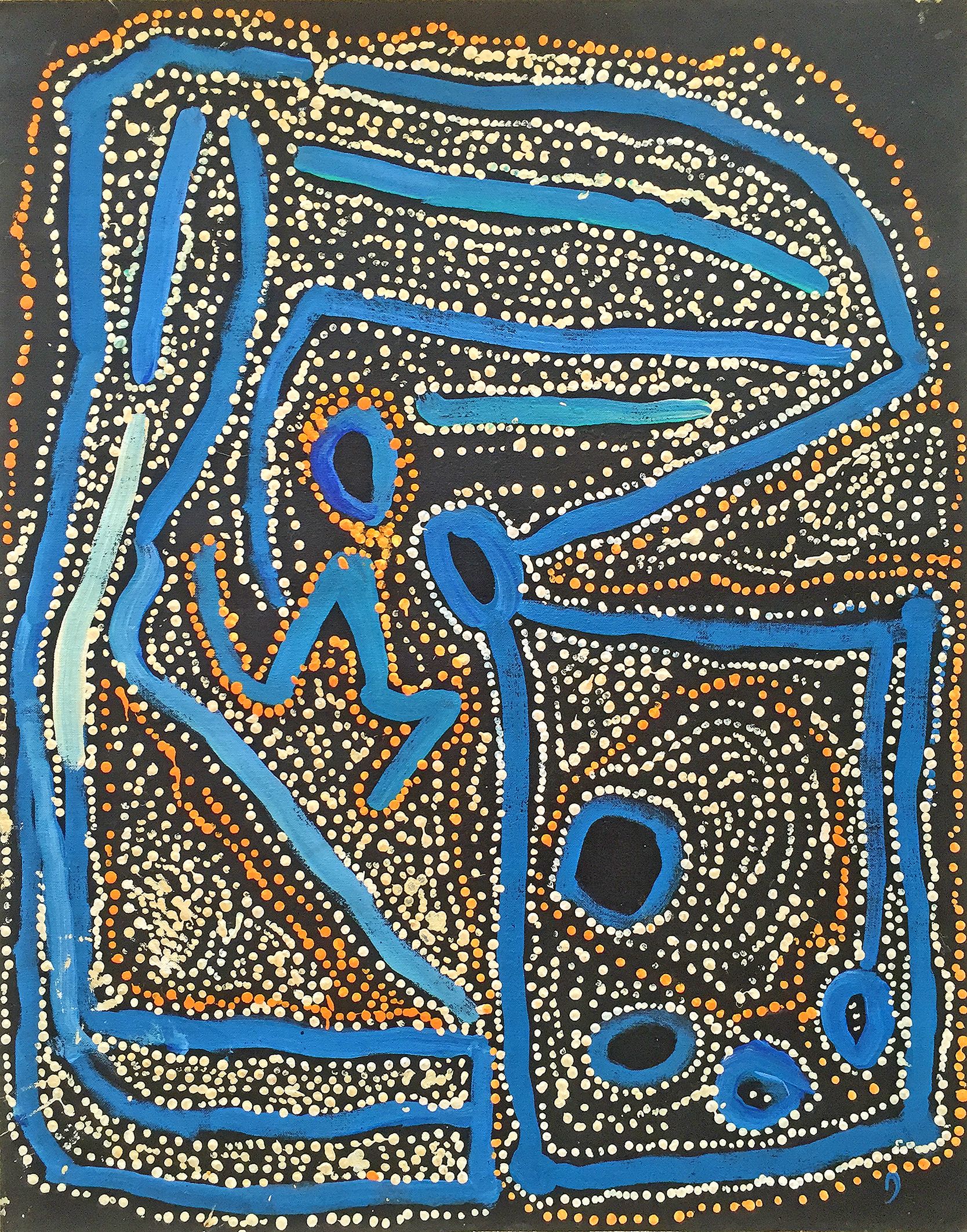 Lawrence Pennington - Mitunya Dreaming Time story - 75x60 cm
Artiste : Lawrence Pennington
Titre de l'œuvre : Mitunya Dreaming Time story
Format : 75x60 cm
Provenance et certificat : centre d'art aborigène du Spinifex Art Project
Référence de cette peinture : 14011
Explications pour cette œuvre :
This painting is depicting Mitunya. The Two Men who were travelling from Pukara to Mitunya stopped and made camp at the different places along the way. When they stopped and made camp at Mitunya, the son waited until the middle of the night, then arose and ran off looking for trouble.
At the time of Lawrence's birth in the early 1930's, his people, the Spinifex people had no contact with Western civilization.Lawrence grew up as a young boy living a fully traditional hunter-gatherer life. His initiations as a young man in this country have given Lawrence intimate knowledge in a physical as well as a spiritual sense of the sites and stories of the area he was born and responsible for.
He was born just outside of the north-eastern boundary of Spinifex at a place called Urlu circa 1934. Like his contemporaries Lawrence was pulled in to Cundeelee Mission during the sweeps in the late 1950s. He came in a young Wati (initiated man), married late in Cundeelee and had one son.
Lawrence painted in the early years, collaboratively and individually before leaving Tjuntjuntjara for about 7 years. He returned on a permanent basis when his son went through Men's Law at Tjuntjuntjara.