Witjiti Georges - Pilati: Wanampi Tjukurpa - 189 x 189 cm - 18-437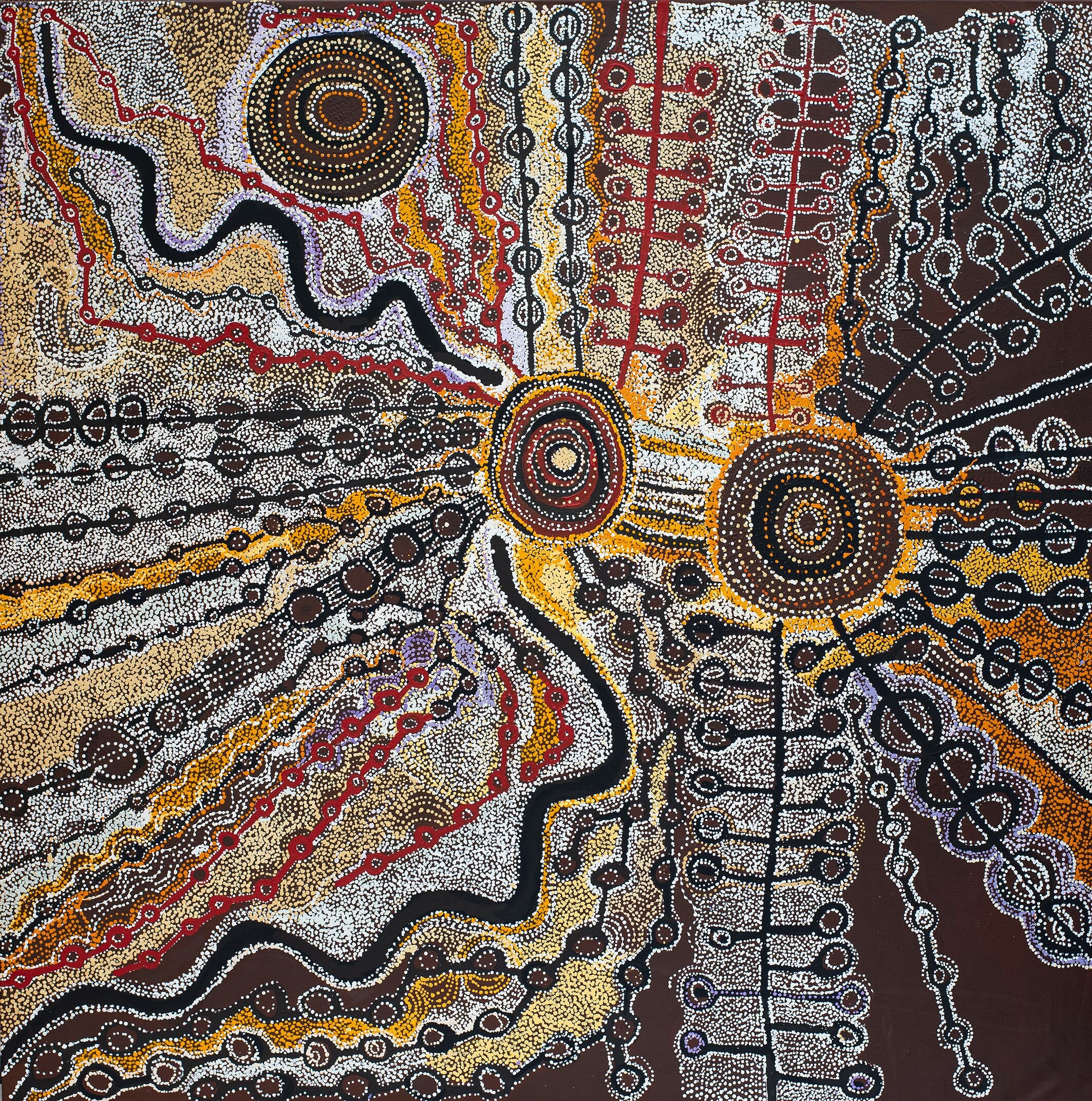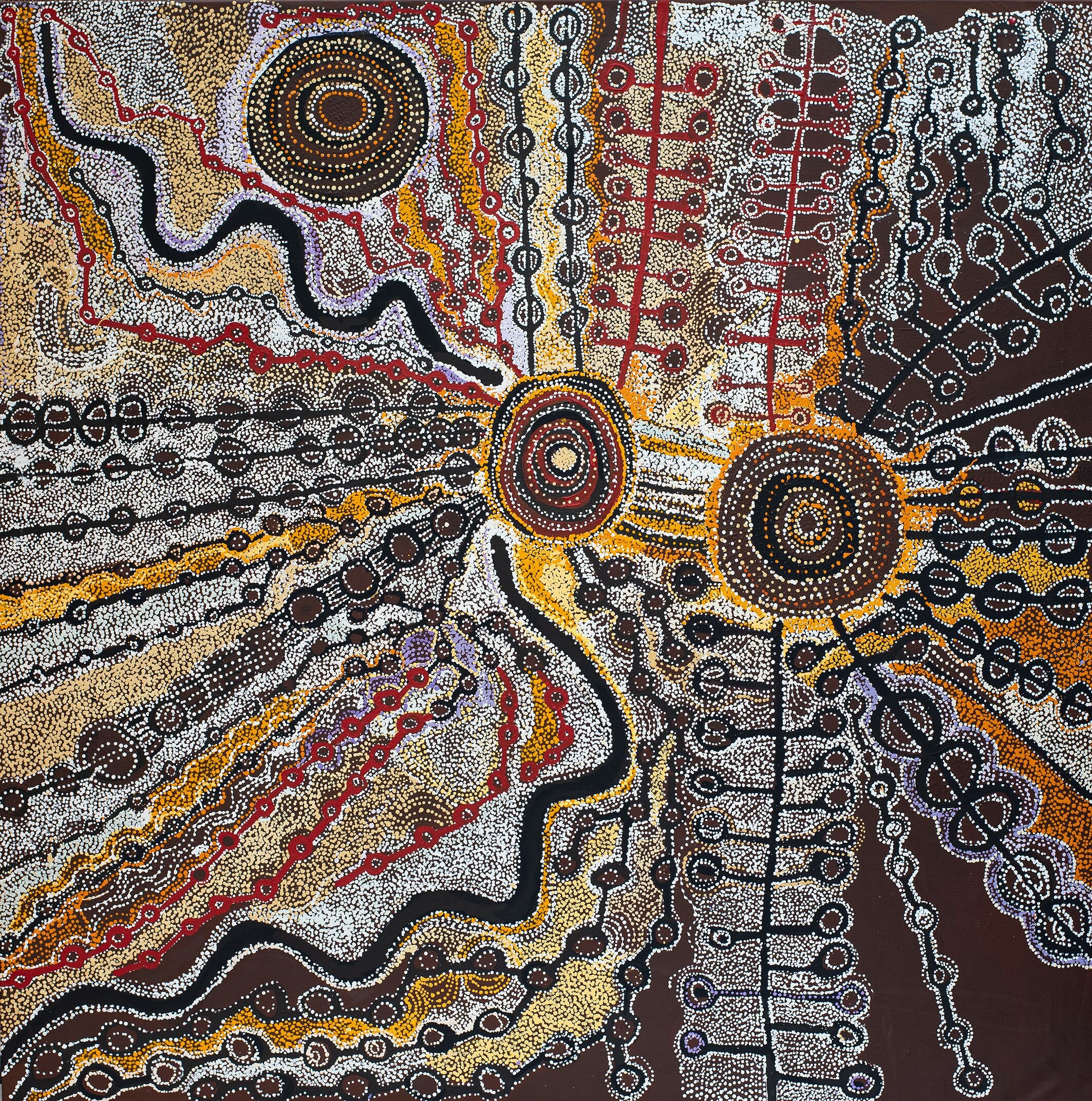 Witjiti Georges - Pilati: Wanampi Tjukurpa - 189 x 189 cm - 18-437
Artiste : Witjiti Georges (1938)
Titre : Pilati: Wanampi Tjukurpa
Format : 189 x 189 cm
Provenance et certificat : centre d'art de Kaltjiti
Ref : 18-437
Explication d'une œuvre :
Piltati is the well known tjukurpa story of the two water serpents who live in the Piltati Rockhole with their two wives. This is Witjiti's mother's country near Kanpi on the Anangu Pitjantjatjara Yankunytjatjara Lands (APY Lands) in far north South Australia.
Witjiti fondly refers to this Tjurkurpa as a love story. "This is a story about two brothers and two sisters. The two 'watis' (brothers) - two water snakes, are at the Piltati rockhole waiting for two sisters.

The two women had gone to find 'mai' ( food), they were gone a long time and the men were hungry. They all live there in this rockhole". - Witjiti George. The rabbit burrows are depicted as lines with semi circles either side. Underground water flows through these channels and the connected circles are places where the sisters travelled looking for bushtucker.